Effortlessly track, manage, and optimize your EV charging network
EVBOX CHARGING MANAGEMENT SOFTWARE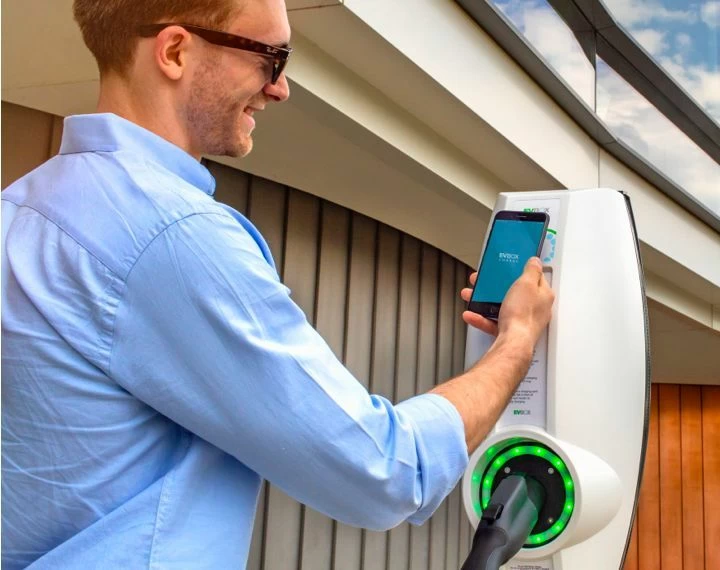 EASY, INTELLIGENT, AND INSIGHTFUL
Charging management made easy
EVBox charging management software lets you track, manage, and optimize electric vehicle charging and earn additional revenue. From accessing advanced insights via our Business Portal to managing charging on-the-go via our EVBox Charge app, going electric has never been easie
Charging ports under management
kWh charged with our software
Charging transactions processed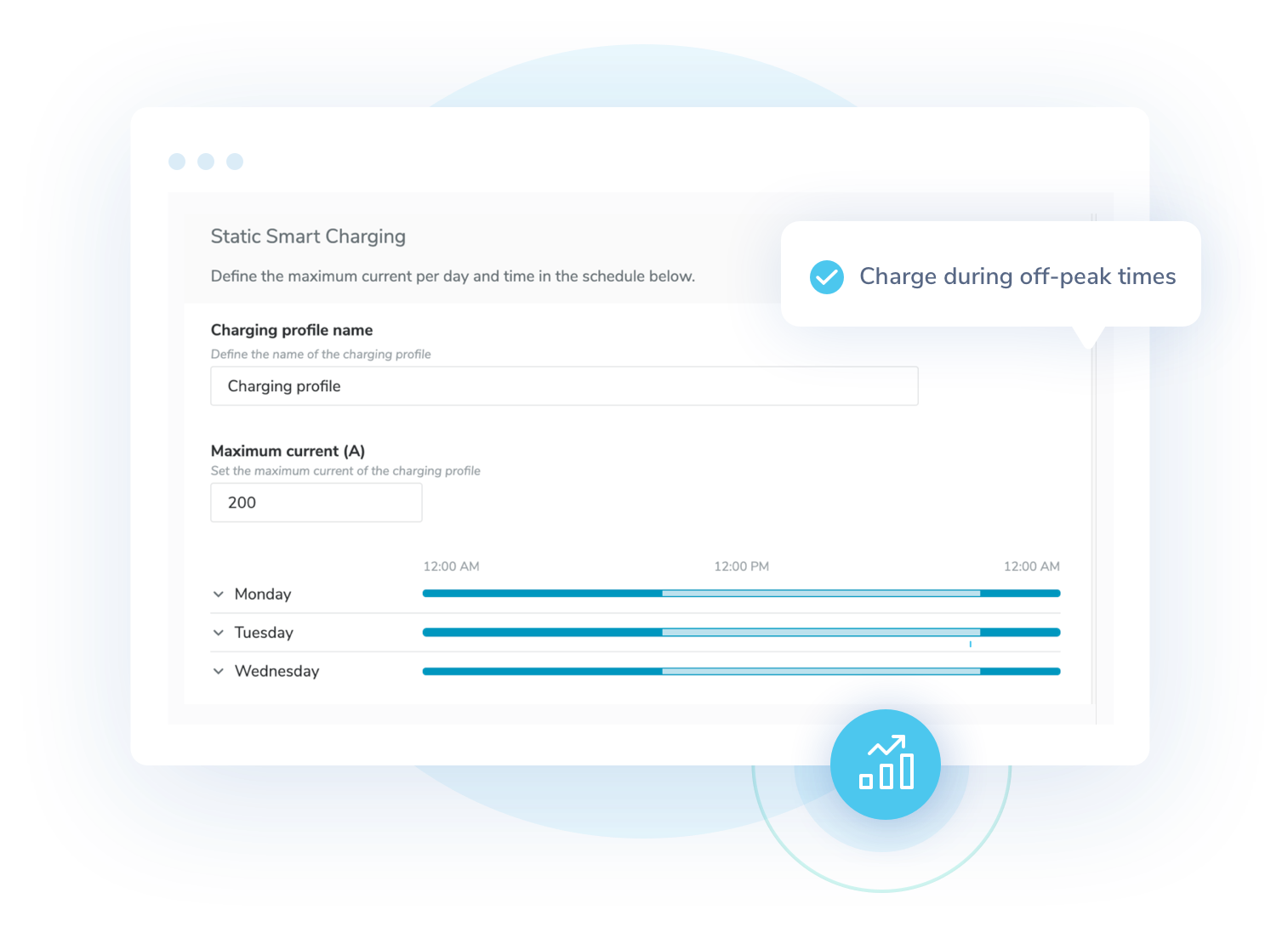 Convenient station management
Manage an unlimited number of charging stations, transactions, and users from a single interface with ease and efficiency. Monitor your entire charging network conveniently via a web browser or start and stop charging sessions in the palm of your hand with the EVBox Charge app.
ACTIONABLE CHARGING INSIGHTS
Scale your business and achieve your goals
Monitor, optimize, and report on all aspects of your fleet and EV infrastructure from our new, easy-to-use Business Portal. Get actionable insights into charger status, charging patterns, and energy consumption to help you make better business decisions.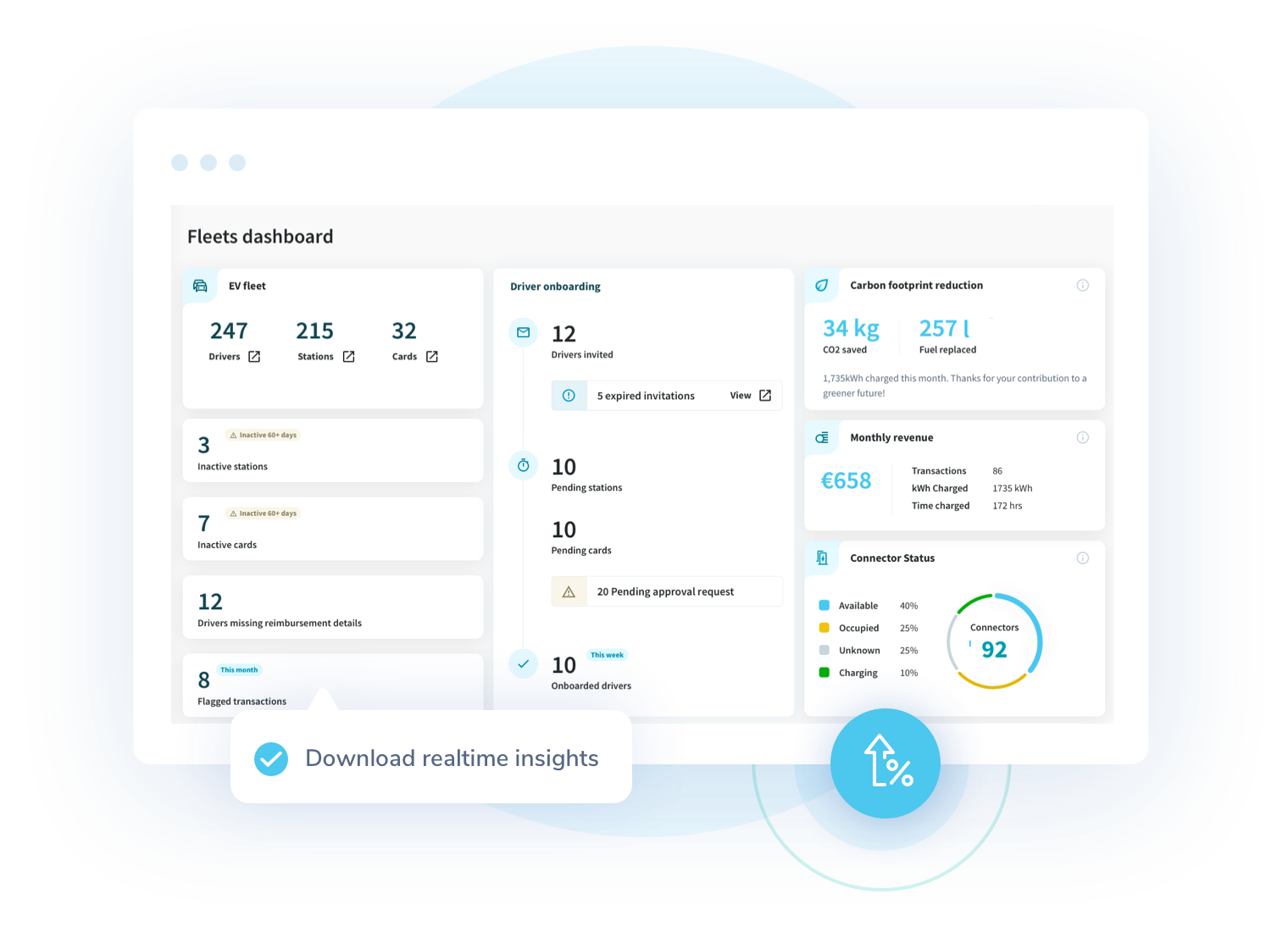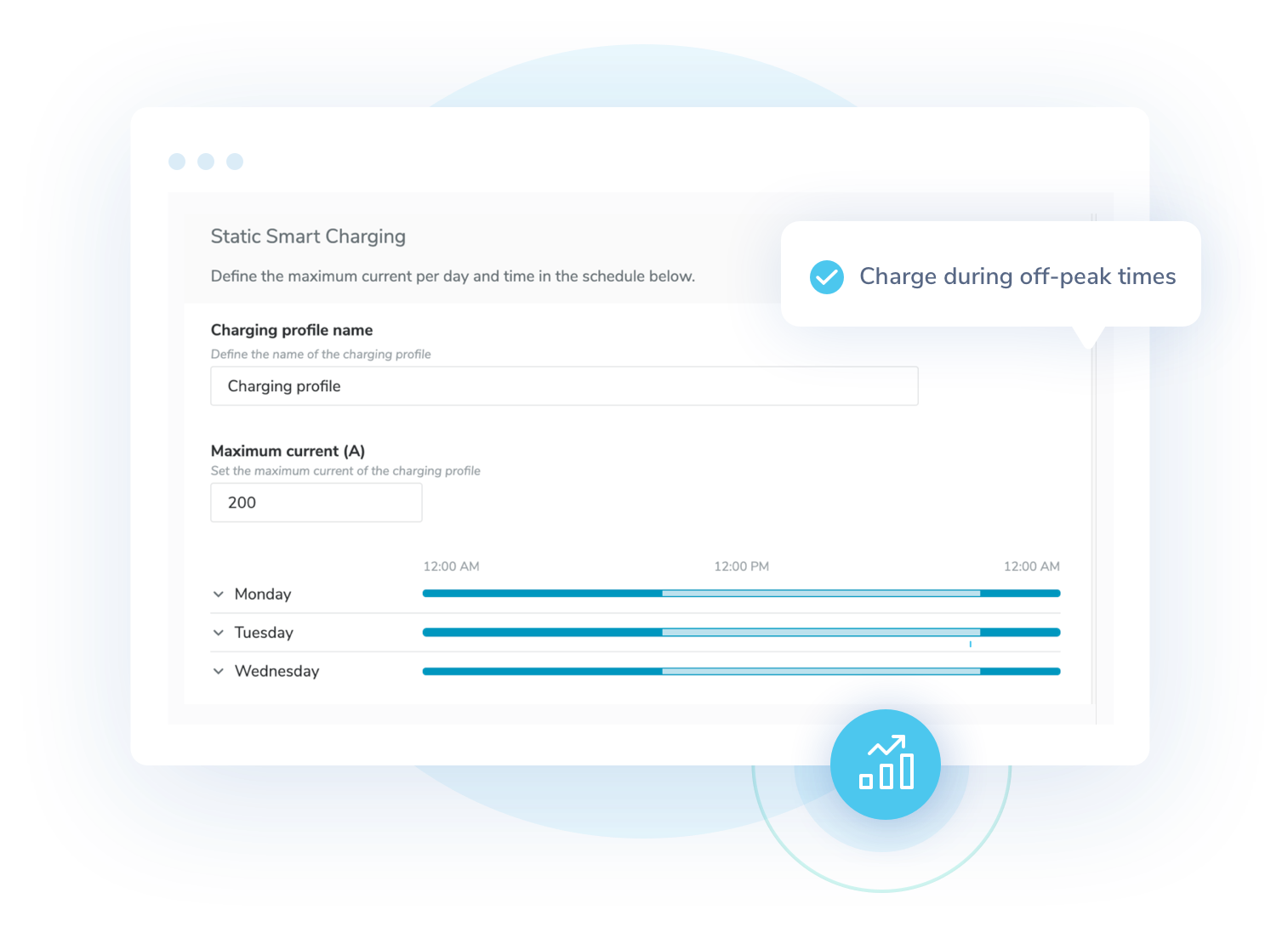 Generate hassle-free income
Automate the invoicing and reimbursement of charging costs with multiple stakeholders and generate hassle-free income by setting fees for your charging station users. You can also publish your charging stations online to ensure all EV drivers can find your stations easily on EV charging maps.
Business charging software subscriptions
Choose from our flexible software subscriptions for European business accounts.
Features

Starter

Advanced

Remote station management

View charging status and charging sessions overview

Access self-service functionalities

Start and stop charging via RFID charge card, app, or browser

Get remote troubleshooting and automatic firmware updates

Add unlimited users, stations, and cards to your account

Download transaction data for stations and cards (PDF/CSV)

Gain detailed charging insights via Business Portal

Reimburse charging costs for employees charging at home

Set charging fees (per kWh or per session) for public charging

Automate invoicing, payment, and collection for charging sessions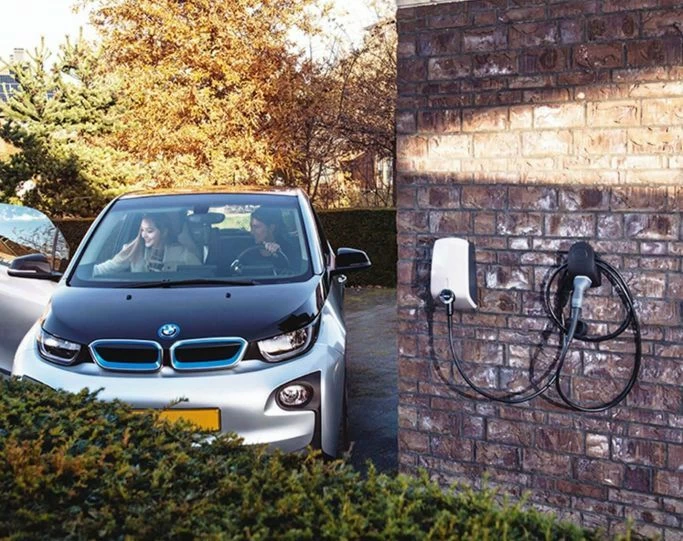 Discover our software pricing for home charging
To connect to EVBox charging management software, we offer two subscriptions: one for your station(s) and one for your charge card(s). Download our full pricing details to compare our station and charge card subscription options.
Ready to maximize the profitability of your charging stations?
Our charging management software helps you get the most out of your EVBox charging stations and grow your business.